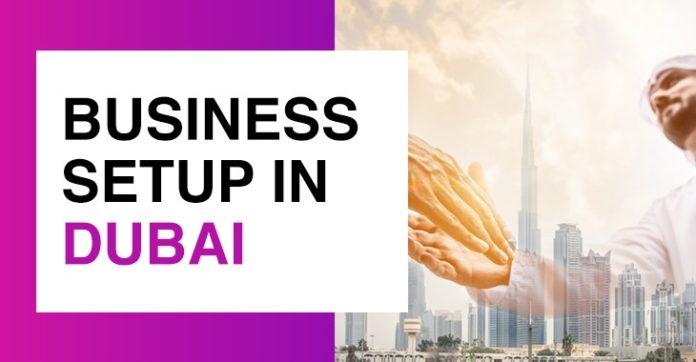 If you are into business then you must already know that it is a real task to set up a successful business. You need to prepare things beforehand to keep up with the challenges coming your way. Building a business empire is not a one-day game but requires constant determination and hard work. With the right choice of business and with some best techniques and tips you can ace this field too.
Dubai has become one of the most popular marketplaces for entrepreneurs and businessmen. Because of the business-friendly laws, it has become the top destination for new business setups. Dubai offers various free trade zones that are excellent for any new business setup. TASC Corporate Services offers various solutions for the DMCC business setup. Here is a list of some top advice and tips to help you set up a business successfully.
Decide on your business idea
Research is a necessary component of every successful business effort. Check to discover if the suggested business is currently being conducted by someone else before moving forward with your ideas. Make careful research on your competitors. Determine whether there is a market opportunity and whether you can fill a specific niche or come up with a more effective method of resolving an issue or satisfying a customer's demand.
Create a proper business plan
You must write a solid business plan after researching the industry and your proposal. You can be led properly by a business strategy. It's critical to start with a solid business strategy in place. A business plan is also an ongoing document that new enterprises should frequently assess in light of their overall goals and objectives. TASC Corporate Services is built to boost productivity while cutting expenses for your company. TASC has all the qualities you would want in a business partner.
Decide on your budget
Every dollar matters since it may be costly to start a business in Dubai. A fixed budget is necessary for the company's formation, licensing, hiring, marketing, advertising, stock inventories, and other costs. Even though expenses will always arise, preparing ahead for them will enable you to build away a slush fund for the unforeseen. Think large, plan for the future, and make sure your budget covers any capital-intensive prospects as well as any future growth.
Decide your company name
Your company name must adhere to the stringent naming regulations in the UAE. Names that contain foul language, might be seen as insulting to a religion, or refer to political organizations or the mafia are prohibited. If the firm will be named after a specific person, you must demonstrate that person is a shareholder or partner in the business. By working with TASC Corporate Services to assist you adhere to the rules and have your name authorized, you may save time and effort.
Also Read: Affordable Coworking Spaces in Mumbai: Where to Find the Cheapest Options
Know your time frame
The duration of a business setup is entirely dependent on the zones you select. Setting up a business in the DMCC region is excellent, but it just takes a few techniques to succeed. By offering the proper suggestions and counsel, TASC Corporate Services can assist you in choosing the appropriate period. UAE is a famous spot for business setup because of its more than 50 free-trade zones.
Every free zone has its own set of guidelines. The time it takes to form a corporation might range from a few hours to many weeks, according to the free zone that is chosen. While the establishment of a business in a free zone in the North Emirates typically takes three working days, that of a firm in a free zone in Dubai or Abu Dhabi might take anything from two to six weeks.
Apply for the initial approval
To start the process of getting your license, you must first apply for initial clearance to make sure the Dubai Economic Development Authority DED has no opposition to you opening a business. You can apply for this either directly (in person) or indirectly (via a third party, such as a law firm). Your business's kind will determine which papers you must provide.
Know how to market your company
You should never ignore your marketing plan. If you don't have the right marketing tools, your company might quickly go out of business even if you have the greatest workers, the most cutting-edge equipment, or the most marketable goods. Startup companies in Dubai require as much promotion as possible.
To increase viewership and your chances of being seen, you should think about using print and digital marketing channels. Make sure your company is visible both online and offline. Perhaps engaging an IT specialist for your marketing is essential to the success of your company in Dubai. Choosing TASC Corporate Services for your business setup will help you follow the best business practices in the city.
Complete the legal formalities
The kind of formal permissions you need depends on your business. A restaurant and a consulting business will each have a unique trade license. The Trade license will also be impacted by the location. You frequently need licenses from the DED, DTCM, and DFS agencies to launch an online company. Your sort of business will define the legal requirements, so plan your operations carefully before obtaining the necessary licenses.
Final thoughts
You need to go no farther than Dubai if you want to launch a business overseas. The well-known commercial center of the Middle East and North Africa (MENA) region, Dubai, provides several benefits for businesses and companies looking to thrive, expand, and connect with the rest of the world. To help businesses enter the UAE market, TASC Corporate Services offers a variety of corporate services. TASC Corporate Services is here to assist you in starting on the correct path to success, from DMCC company formation to setting up your commercial operations. Read this post for some helpful and realistic advice you may utilize when starting up a startup if you're still unsure how to accomplish it.