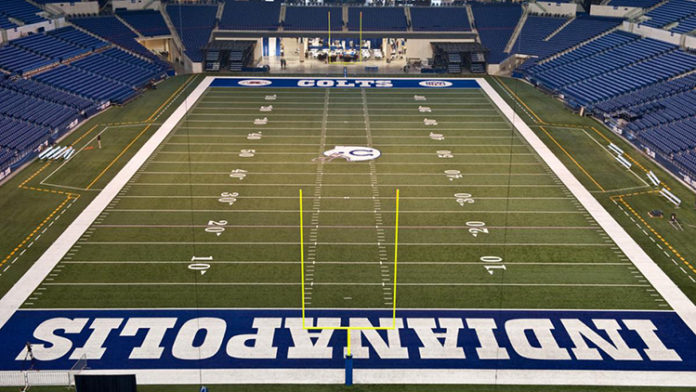 Indianapolis is one of the most incredible cities for so many reasons, but sports gave a lead as the main stars. From the great arenas to the great fans and the endless fun: you'll fall in love with everything this city has to offer.
These are the top things Indianapolis has to offer a sports fan and why moving here is an awesome choice!
Awesome Football With the Colts
Football is one of the top American pastimes, and Indianapolis takes it seriously. This is a fantastic team that's been struggling recently: but everyone loves cheering for an underdog. When this team wins, the cheers and roars of the crowd are deafening and fantastic. This is a great team to get invested in.
Fantastic Sports Bars and Clubs
The last thing you want to do is be the only fan of a team in a city. Going to bars and clubs in Indianapolis offers the chance to have fun, cut loose, and connect with other fans. Getting to build that connection and sense of community is something that's harder for people after they reach thirty, but sports can offer a chance to cut loose.
Most of the sports bars and eateries in Indianapolis offer countless televisions to watch the event on and give you a chance to cheer with a crowd who feels the same as you.
Also Read: Soccer in South America
Incredible Racing in the Indy500
Possibly the most famous car race in the world, the Indianapolis 500 is a massive event that's been hosted every year since 1911. The race consists of 200 laps over a 2.5-mile track and gives people a chance to enjoy the roar of the engines as their favorite racers go as fast as possible.
This is a pricy event since it's an international spectacle, but it's worth the price to cheer on your favorite drivers!
Affordable and Fun Living
Moving here means you get to be close to any game you want to see, and even better than that: Indianapolis houses for sale are incredibly affordable! The housing market has been crazy for the last few years, but /Indianapolis reigns it in and ensures you can afford a gorgeous property that has everything you want while also sitting at a more than affordable price.
Everything from food to electricity and more is also more affordable than the national average. The only price you'll see jump is entertainment and sports, but you save so much money on everything else that it's worth it!
Incredible Basketball at State, College, and School
Surprisingly, besides racing, the top sport in Indianapolis is amateur basketball! The multiple teams here each hold their own against anyone they're up against and give other groups a run for their money.
Although games are loud, that's a large part of the fun!
Nobody Does Sports Like Indianapolis!
Indianapolis understands how important it is to stop and have fun. Sports give you a chance to enjoy comradery, cheer on a team, and feel some of the strongest emotions possible while still having an amazing time.